My first and last wedding fair
From the title of this blog, you're probably thinking I had an awful time at A Most Curious Wedding Fair, but it was surprising, refreshing and, if I'm honest: pretty damn enjoyable.
Once Daniel had proposed I'd made a solemn vow to not attend a single wedding fair. The thought of traipsing through endless rows of stalls with either dismissive or over-zealous salespeople who would gleefully be charging Wedding Tax (the tax that's added to something as simple as flowers or a cake, once the vendor knows You're Getting Married) on everything from postcards to favours, did not fill me with one tiny bit of excitement. I was already nervous of turning into a Bridezilla, so there was no way I was going to throw myself into a wedding fair. That was until my maid of honour told me about A Most Curious Wedding Fair. We were both of the opinion that this 'alternative' wedding fair was probably going to be average at best, but at least it wouldn't/couldn't be as hectic as the bigger, more traditional events.
Claiming to be the wedding fair for 'style savvy' couples (not sure about that where we're concerned) AMCWF prides itself on ditching the labels (which doesn't make sense as it's labelled itself as alternative, but anyway...) and handpicking brands and artisans that are far from the typical all-pink/all-white offerings that you soon become accustomed to as a bride. The first refreshing thing about the venue of this wedding fair was its location. The Old Truman Brewery sits in between two popular East London destinations, Spitalfields and Brick Lane, so it's as far removed from an ugly old convention centre as you can possibly get.
I decided to take my maid of honour and mum along and foolishly thought we'd be in and out within an hour, but once we got in, we were greeted with a manageable yet neatly packed array of stalls, all offering up the most wonderful and mostly unpredictable creations.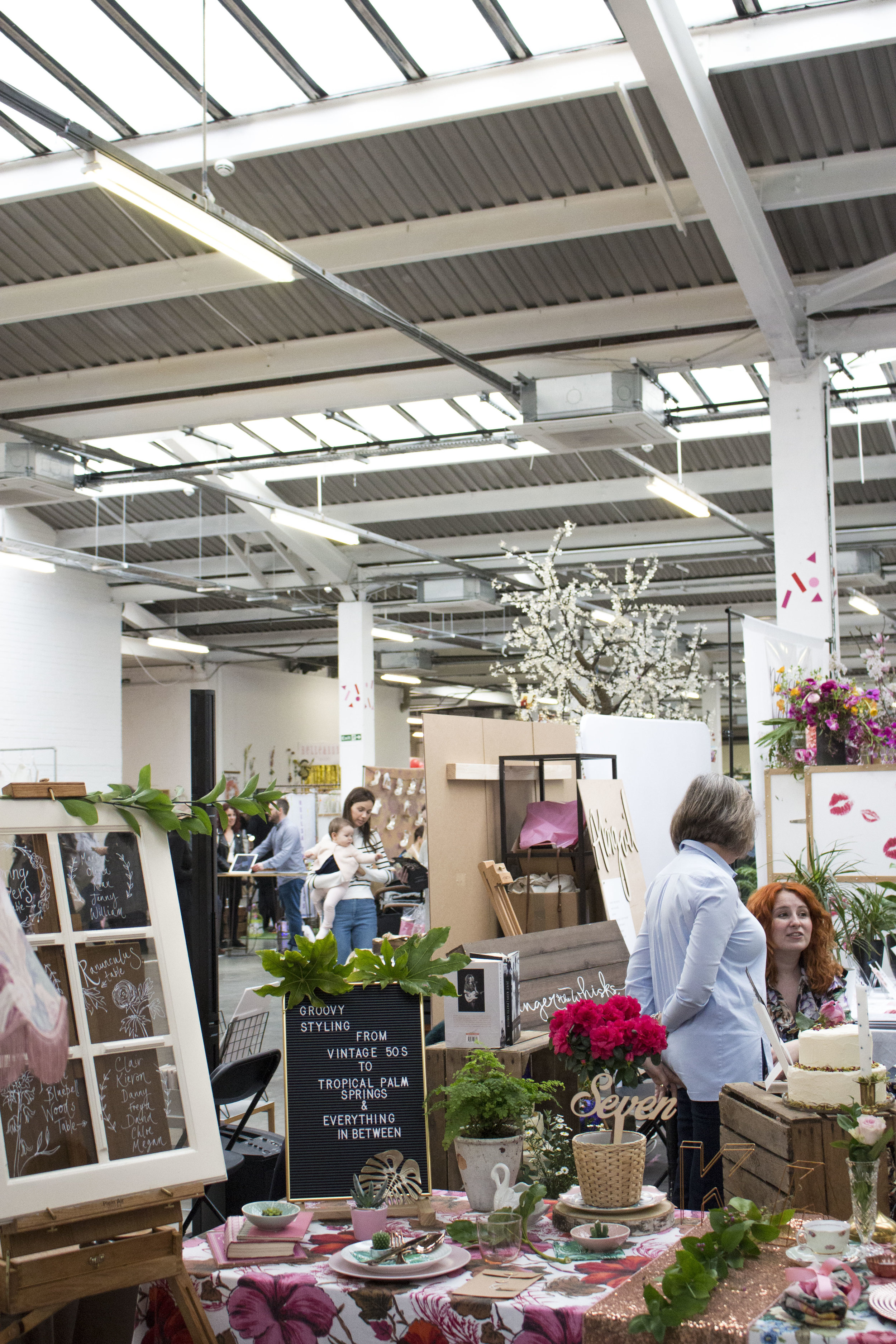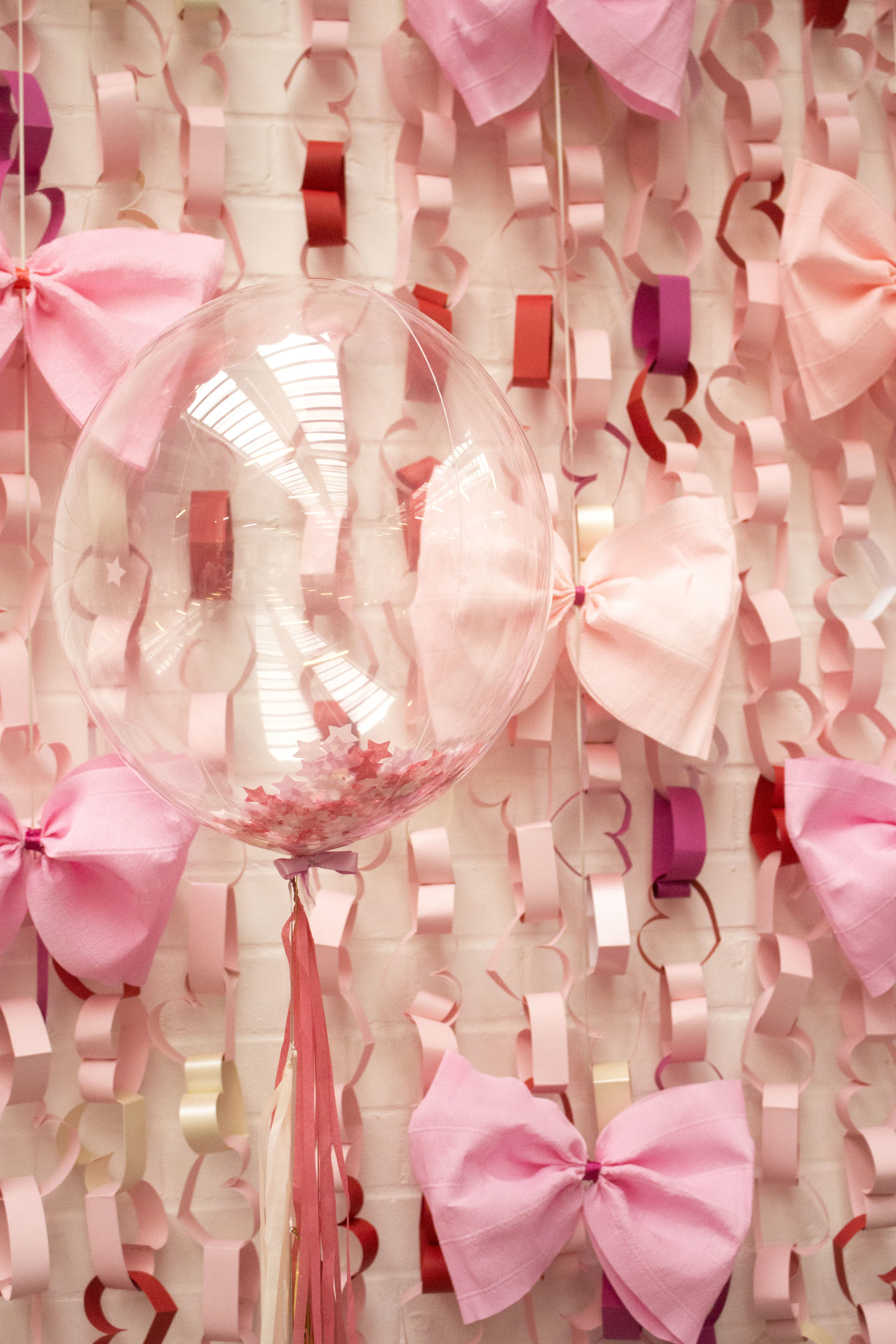 There were some amazing wedding dresses - if I hadn't already bought mine I would definitely have tried on a few - and some beautiful handmade samples. There were looks for boho brides, futuristic warrior brides and tons of accessories for couples who wanted to bring some fun and a little weirdness into their day. What I loved most was talking to, and eating with, many of the cake makers. I spoke to the lovely French woman behind Jacques & Lilie, who makes the most divine madeleines and cannelés (a minimum order of 100 meant I had to say no unfortunately) and chatted with a florist whose flowers were gloriously gothic and dark. Most stall holders were happy to chat, and in fact, most didn't seem that fussed about selling either. Which made it even easier to swipe tiny samples of cake...
The major stand-out for us was an amazing jewellery stall; Stone Hearts Club had a cool, clean set-up, with rocks, precious stones and books acting as a back-drop for some of the most gorgeous pieces I've seen in the UK. With prices ranging from £35-£300, we literally wanted every single item. There's a strong LA designer base, including Jenny Kwon, Luv AJ and Misa, with some brands obviously being influenced by nature. The duo behind this brand (a Valley girl and an English rose) clearly love what they do, so if you're looking for an alternative engagement ring, or gifts for your bridal party, you should definitely check Stone Hearts Club out.
Other cool people/things we stumbled upon included Amy of South Place Hotel, a refreshing London location with 5 variously-themed bars that turned out to be a no-brainer hen-do venue, and also Laura Dawson of Darlish. If you've never thought of having an ice-cream stand at your wedding, now's the time to add it to your budget. Laura creates some of the most decadent and refreshing flavours using her Persian background as inspiration. I tried the Tahini and Muscovado and Molasses flavours, and believe me, I wish I'd tried them all. Finally, I was really pleased to see my Dalston faves Palm Vaults representing with their always-amazing cakes!
If you're like me and just can't be arsed at the thought of a wedding fair, then A Most Curious Wedding Fair is for you. The only thing I would suggest is, take your own tote bag - it seemed they were only given out to VIP ticket holders on the day, and it soon gets annoying if you pick up info and freebies from every stand!
If you want to catch the next AMCWF, they will be in Norwich on Sunday April 9th; for more info click here
Below, some sweet treats from Jacques & Lilie plus the most gorgeous ring from Stone Hearts Club.